The GENIUS Network at FENS2019
The GENIUS Network present at the Federation of European Nutrition Societies (FENS) in October 2019.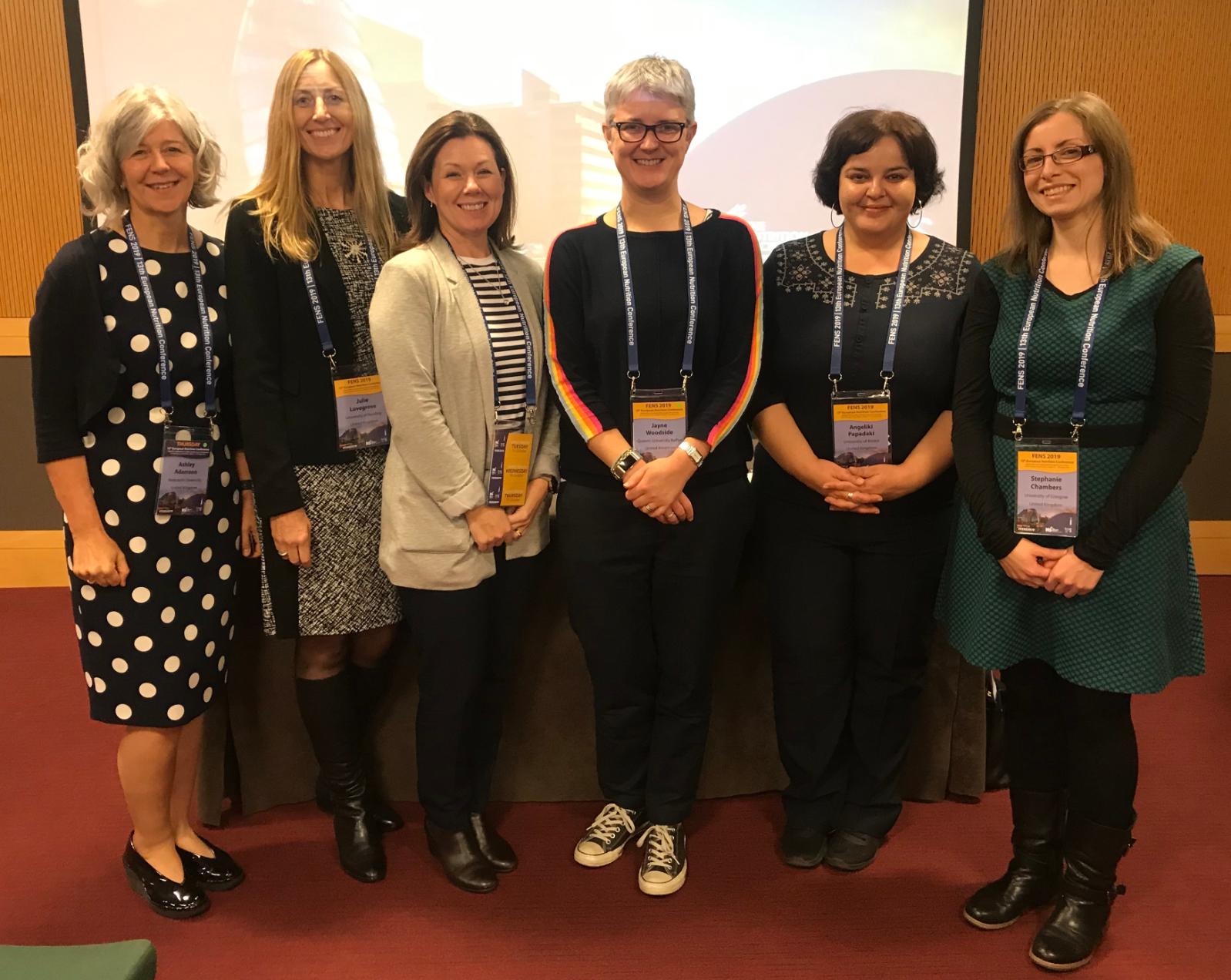 The symposium on the school food environment: Opportunities to improve eating behaviours was presented to a full house.
Principal Investigator Prof Jayne Woodside introduced the audience to the GENIUS Network presenting Opportunities for intervention and innovation in the UK School Food System: the GENIUS (Generating Excellent Nutrition in UK Schools) network.
Prof Ashley Adamson from Newcastle University described the impact of school food policy in England on the food intake of primary school age children.
Finally, Mr Tim Baker, Principal of Charlton Manor Primary School in London, shared his experiences around using food as a vehicle to teach the national curriculum and healthy eating.
The symposium closed with an enthusiastic question and answer session, and was a wonderful way to kick off GENIUS network activities.