Annual Scientific Meeting 2021 Wednesday 13th - Thursday 14th January 2021
The ASM will include keynote speakers, parallel sessions, research awards, special interest group meetings, early-career and mid-career researcher sessions, the Society's Annual General Meeting, and chances to network and socialise.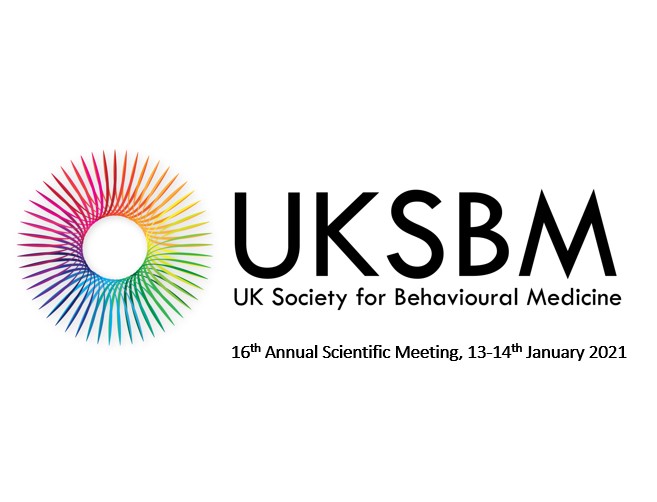 All behavioural and public health researchers, clinical practitioners, epidemiologists, health and clinical psychologists, medical sociologists, health economists, nurses, pharmacists and all other colleagues interested in the field of behavioural medicine are invited to participate in this two-day meeting.
This year there is no conference theme, so we are running our usual open call for contributions from all areas of behavioural medicine and would welcome the submission of abstracts that reflect the broad focus of contemporary research in Behavioural Medicine.
More information and the abstract submission portal can be found on our conference website.
Abstract submission deadline: 10am, Monday 26th October 2020